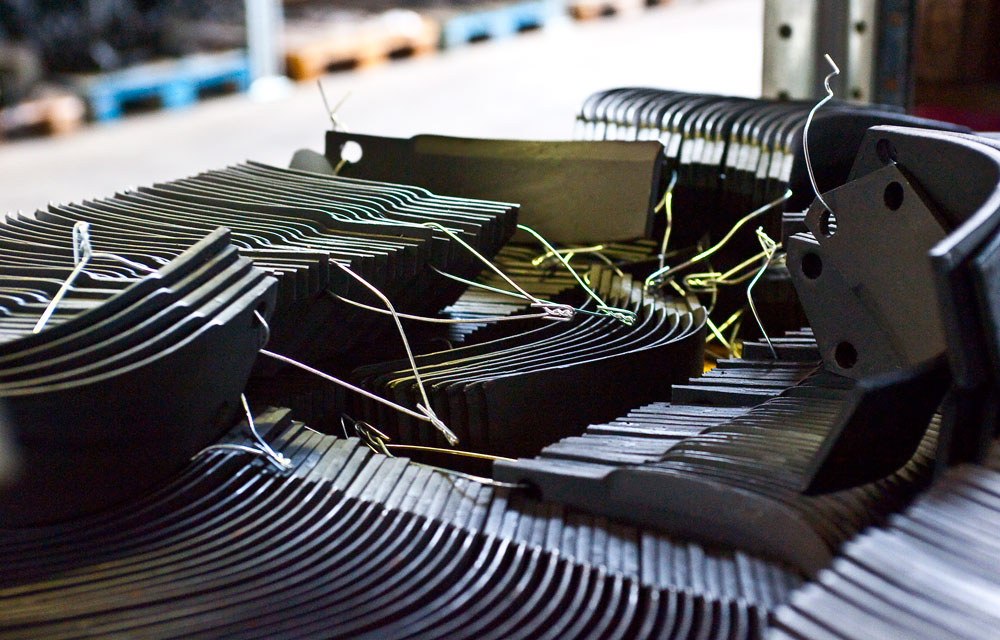 A vast range of articles
Zappettifico Muzzi produces earth-working implements for agricultural machines such as hoes, blades, knives and ploughs for cutters, motor hoes, engine driven cultivators, beet diggers and potato diggers.
Output exceeds 4 million pieces per year and the range includes over 4000 models, all made to respond to market needs or specific customer/user requests. All parts listed in this catalogue are manufacturedby ourselves or by third parties on our behalf.
All items are adaptable on mentioned brands
Optional hard facing and wear protection
All of our parts can be supplied with hard facing and wear protection coating, in order to improve the longevity of the parts.
The coating is applied in the area of the blade of the part and thus warrants for improved and longer wearing qualities, effectively reducing down time of machines.
The hard facing material is a metal composite enhanced by chromium and tungsten carbides. The thickness of the coating can be adjusted according to customer demands.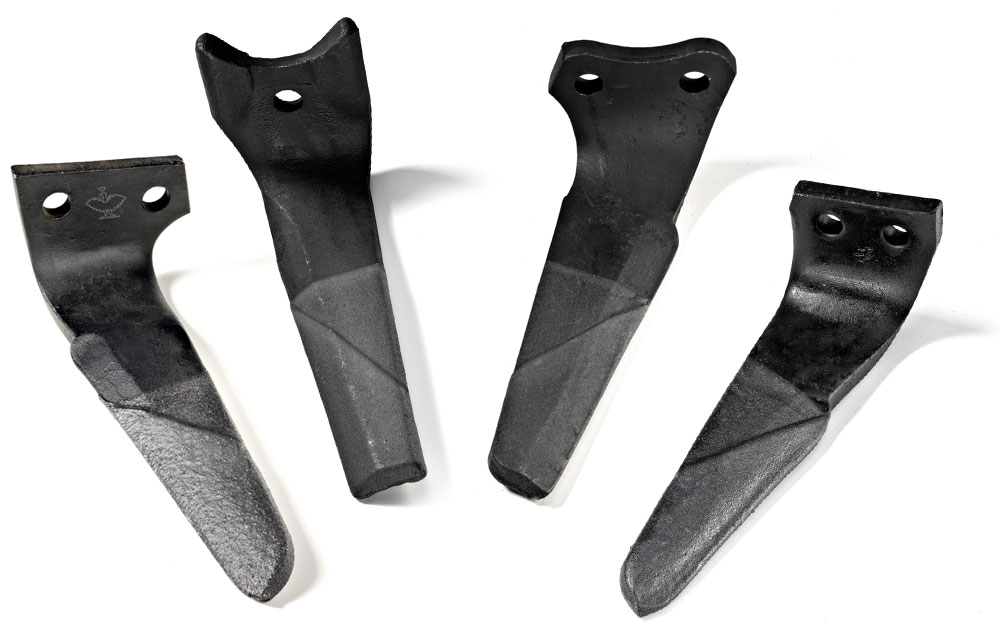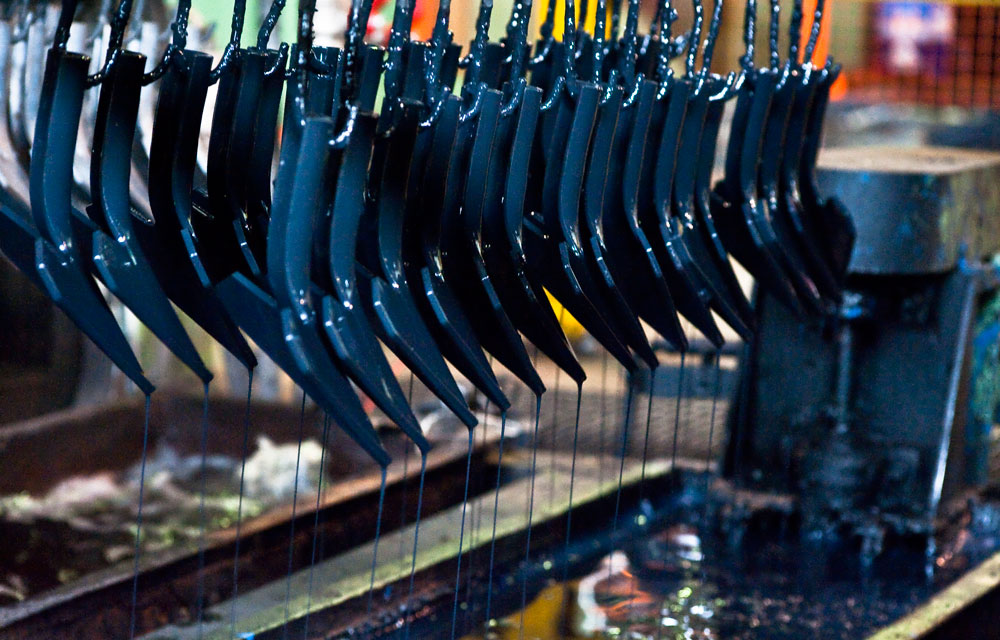 SPECIAL BLU LINE option
Hoes and blades can also be delivered in practical, hard-wearing cardboard boxes.
Packaging – an option that must be specified at the time of order – ensures well-organised stacking of goods on shop or warehouse shelves, thus optimising use of available space while ensuring shelves are kept in order.
A far-reaching dealer network
Some 60% of current output is absorbed by foreign markets, being distributed through two different supply lines: OEMs (Original Equipment Machinery), that is, original implements for agricultural machinery, and Aftermarket AM (spare parts market). Large-scale dealerships, manufacturing companies, mechanics… when they need agricultural tools they all contact Zappettificio Muzzi.
Production is mostly on a made-to-order basis: flexible plant organisation allows us to adapt to the specific requirements of each individual customer. Moreover, the time lapse between receiving the order and delivering the finished goods is minimised thanks to a well-stocked warehouse and a smoothly efficient sales department.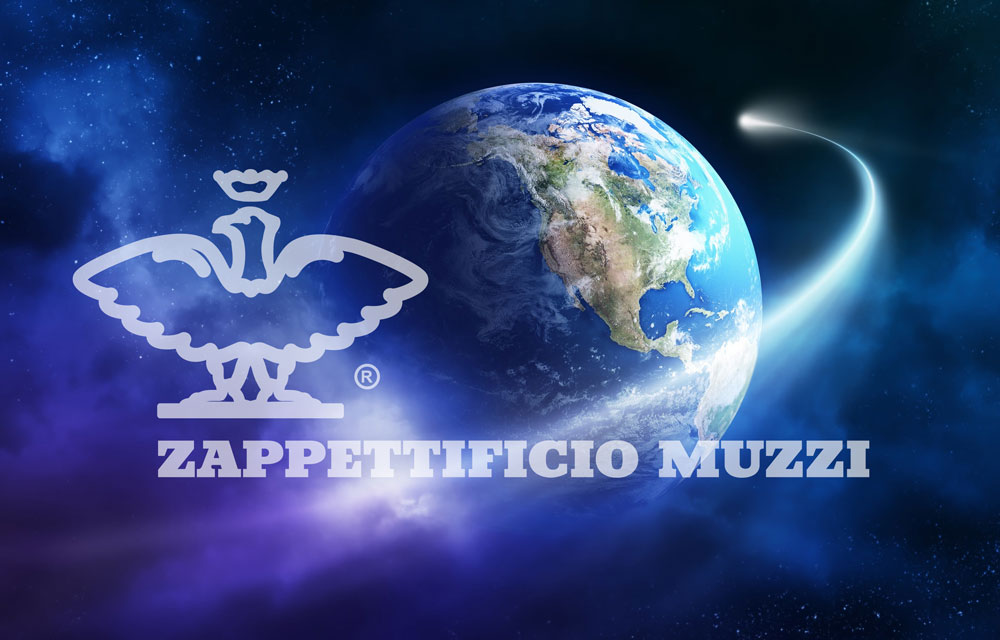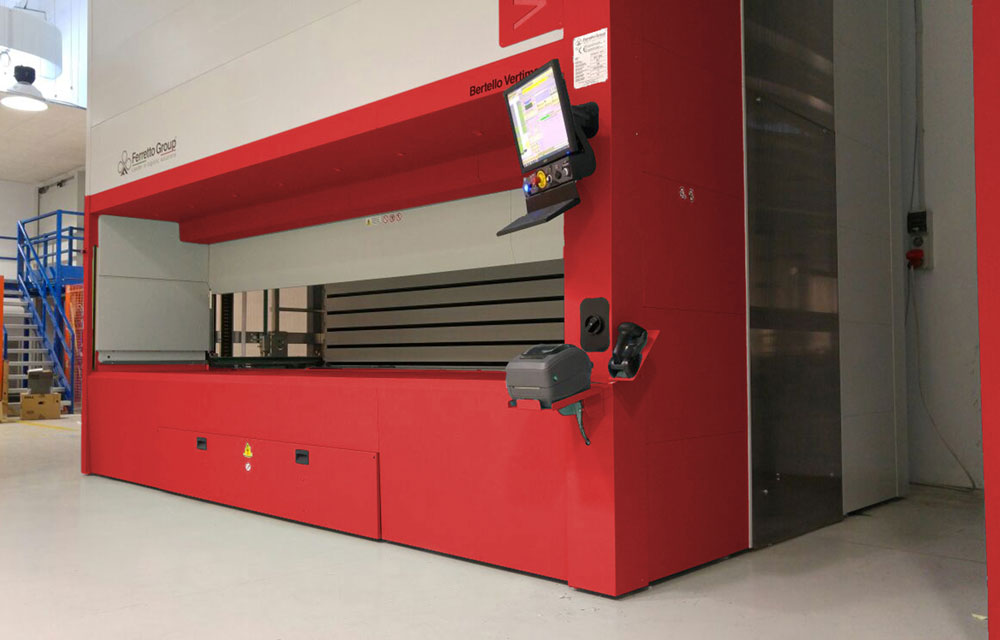 Precise and punctual deliveries
Our warehouse comprises 1,800 m2 and allows us to provide for sufficient stock quantities, in order to process deliveries at the time of receiving the order. For the rare cases in which stock quantities do not meet the demand, we can warrant for a very short time to market for any kind of order.